Rochefel Rivera has been a familiar name in the Virtual Assistant industry since 2013. 
With her  dream to share the online opportunities to as many Filipinos as possible, she immediately started training and coaching, followed by a series of VApreneur workshops in different provinces, with the help of a few friends in 2016. It was in the same year when the concept of building a national-based cooperative started, with her hopes of sharing online business opportunities to as many Filipinos as she can. 
"The hardest thing in life is not knowing why you exist.
The worse is having to live with it until you run out of time."
Everything started here. With trusted friends and Payoneer, we were able to organize a series of workshops in various provinces to start sharing the online opportunities to our fellow Filipinos. 
Workshop 01: Metrowalk, Pasig City
Our first workshop organizing in 2016, with a few friends, our common beliefs that we all deserve to be paid according to the value of our service and not where we're located, and our love for sharing the online opportunities.
 Workshop 02: Iligan City, Lanao del Norte
All the while, I thought I was in the  Visayas, not knowing that Iligan is part of Northern Mindanao! This was another adventure  shared with ADROIT, a local group of online professionals, Payoneer, and my ever faithful and loving VApreneur friends!
Workshop 03: Cagayan De Oro City, CDO
Another trip to Mindanao, this time, meeting new friends, discovering new opportunities, and learning more about the people who wanted to earn from home. The Philippines is filled with talented individuals always ready to plunge!
Workshop 04: Angeles City, Pampanga
This was where I met Fred Mosquida, and Virginia Baustista, two prominent names in the online professionals industry that I had the priviledge of sharing a journey with. What an adventure!
Workshop 05: Pampanga Developers Group
Never imagined to be given an opportunity to speak in front of an audience more technical than I am! I'm still glad they were able to get semething worthwile.
Workshop 06: Department of Trade and Industry
It was an honor to be invited by the Department of Trade and Industry's (DTI) to discuss basic Graphics and Video editing to local MSMEs in Zambales.
Aside from training, speaking and coaching, Roche didn't realize that her drive to help others put together an idea into a thriving business would be the beginning of her fascination for business development consulting. 
Virtual Assistance: President Roxas, Capiz
My very first Rural Impact Sourcing Technical Training (RISTT) experience, courtesy of the Department of Information Communications and Technology.
Their warm welcome made me always want to come back for more to enjoy their beautiful town, the rich aroma of their local coffee, and the abundance of seafood!
The food, friendly people, fresh air, and an admirable town of President Roxas in Capiz will always be close to my heart.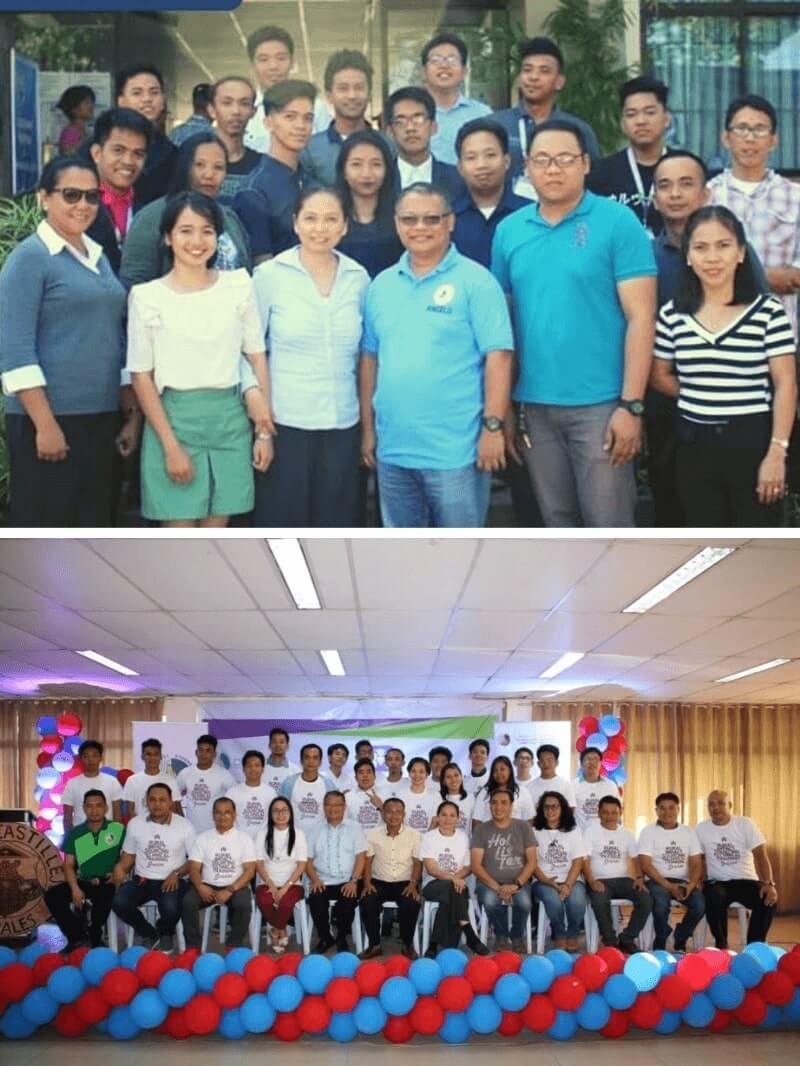 E-commerce and Digital Marketing: Castillejos, Zambales
Meet the RISTT Trainees from Castillejos, Zambales, the most fun and loving class I've handled.
Imagine having a child and multiplying it by 23 students with different personalities in a confined space. Crazily fun, it is!
E-commerce and Digital Marketing: Catbalogan, Samar
When I'm in a class, I always remember how the experience was. The people I meet, the things that spark joy and the relationship built.
Though the class might be overwhelming to them, their friendship made them conquer their limits, and their determination made them more reliable as they all work and help each other as one.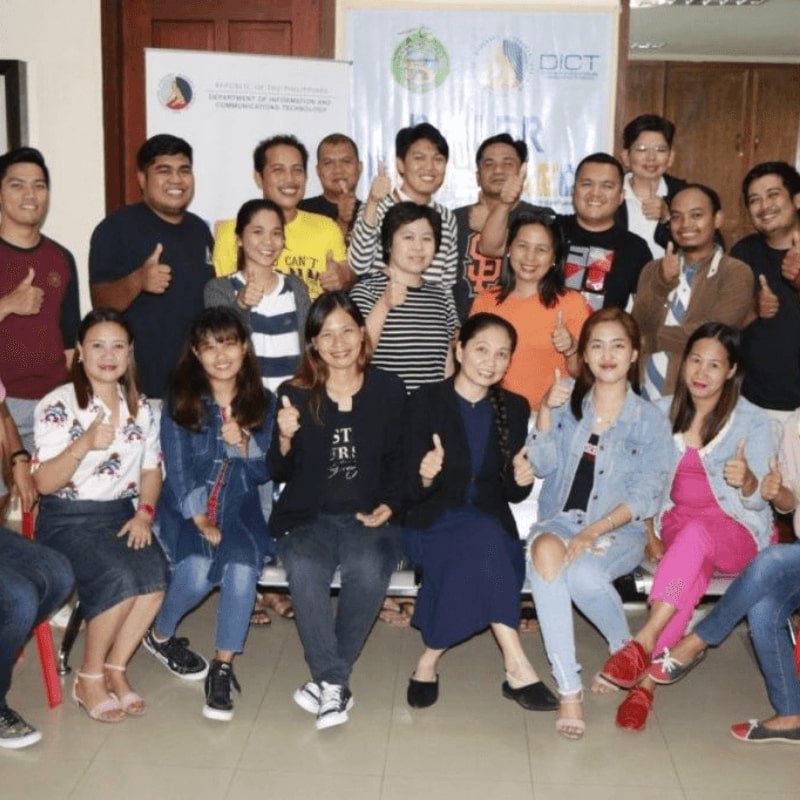 Ladderized ESL, VA, and Social Media: Baler, Quezon
The beach! I am sooo in love with the beach, the local food, and friendly people!
With great support from the local government and the class determination to achieve an outstanding result,
all of
them got to make a sale during the class
. A remarkable experience for me and something that they'll all remember, for sure!
The tasks weren't easy. The standards set to graduate were high. Yet, they all made it with flying colors because they worked together as a team.
Social Media and Advertising: Mariveles, Bataan
In mastering the latest Digital Marketing skills and making an impact, Digital Jobs PH Trainees from my homewton in Mariveles, Bataan learned not just inside the classroom, but outside. Their business immersion activities is what bonded the team together and led them to become FOPSCo's first ever business center!
Virtual Assistance: Palayan, Nueva Ecija
Despite the class dynamics, having a mixture of early twenties, thirties, and fifties, they were able to create a great adventure out of their DJT experience.
COVID may have hindered them from finishing their tasks and delayed their graduation for months, but they didn't stop there. They kept pushing until they get online jobs and projects.
The online professional's industry is not easy, but if you persevere enough, there's no doubt anyone can not make it, just like what this class did.
As an advocate of home-based lifestyle, and a homeschooling mom, Roche is also active the in homeschooling community, training for  parents, kids and having fun at the same time.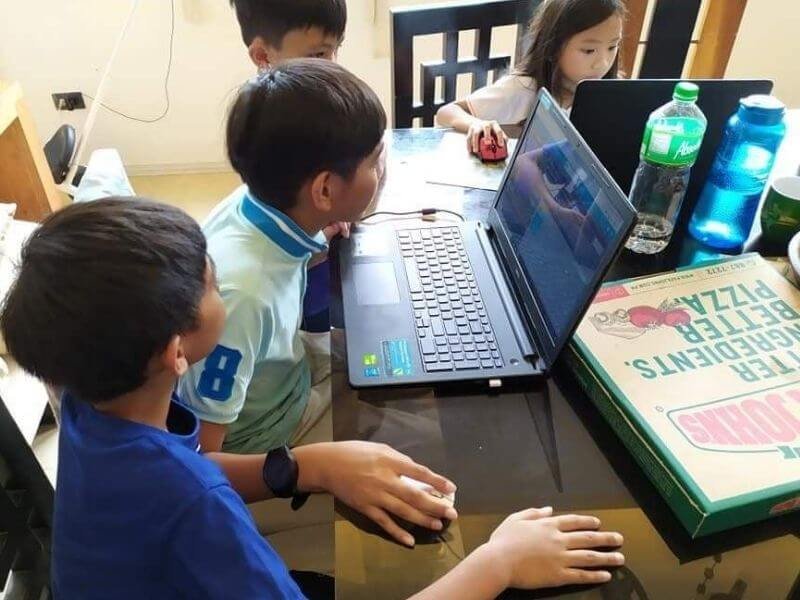 Graphics Through Canva and Basic Coding
Aside from training adults, I mean the online professionals, MSMEs, Teachers, and parents, I also enjoy training kids in our homeschooling coop, a small group of parents we co-founded in 2016.
We aim to give our kids a variety of outdoor experience while keeping a small group of homeschoolers as their classmates for their socialization skills.
Activities such as baking, cooking, painting, dancing, camping, going in libraries, parks, theaters, iceskating, obstacle parks, etc are being organized on a regular basis to keep them always looking forward to the next event. This also make them love homeschooling even more!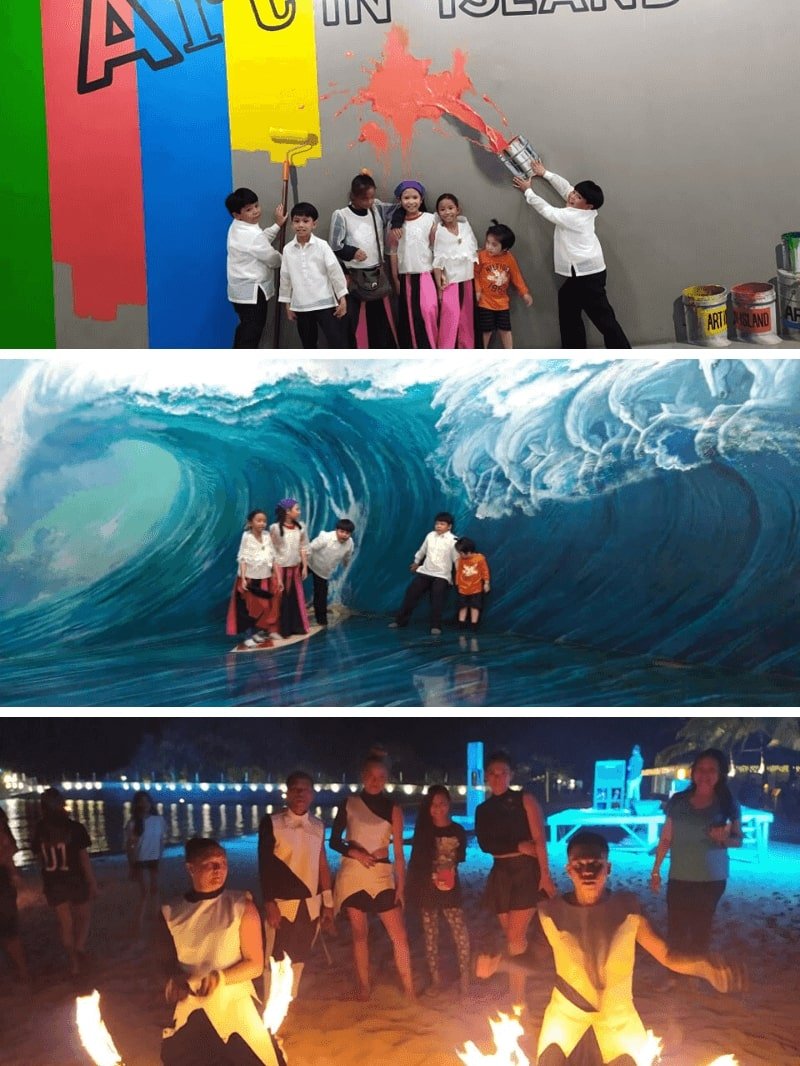 Homeschooling Field trips      (Pre-Covid)
Prior to the COVID pandemic, the coop used to organize field trips, events, camping, dance presentations, and other activities the kids love doing. We believe that homeschooling doesn't really have to be confined at home. The world is their classroom, and it's too big a class to be handled alone, so we're taking turns in creating activities, managing, and even disciplining the kids.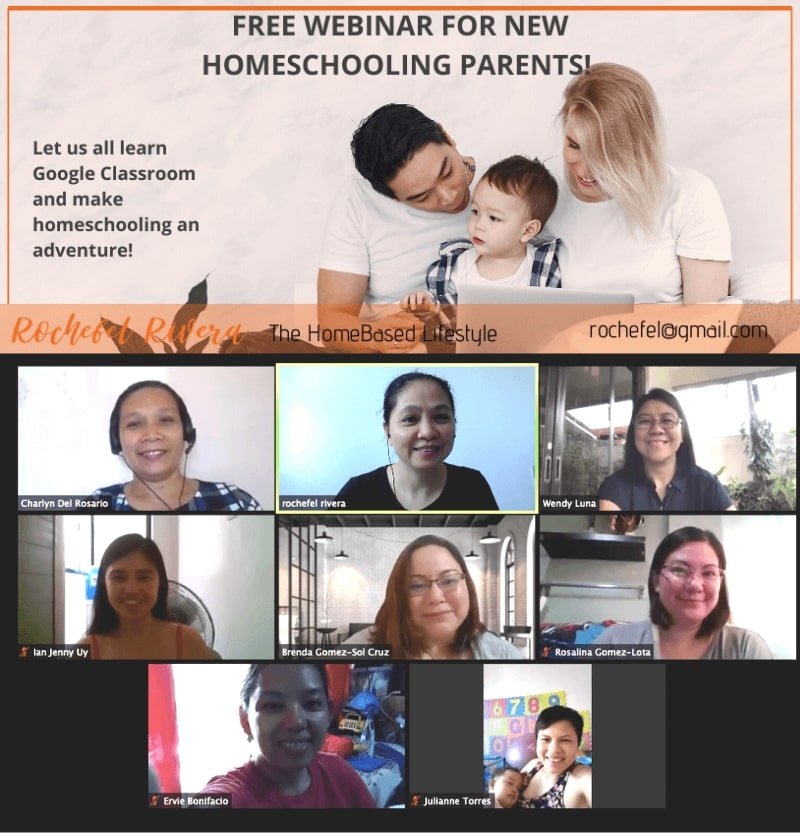 The Homeschooling Parents
Because I am always vocal about my homeschooling advocacy, an invitation to speak in homeschooling events has become part of my online adventures.
I also began hosting a few events of my own with the help of my #FOPSCo friends through my FB page, "The Home-Based Lifestyle" to help new homeschooling parents transition from traditional to blended or home-based learning, reduce their fear, and show the advantage of homeschooling both for parents and children!
FOPSCo, an organization for Filipino online professionals
In 2019, her cooperative concept was born through the support of DICT, a government institution that promotes national ICT development in the Philippines. As predictable as she was and with the help of her mentor, co-trainers, friends, past and present students, she led to organize a national-based cooperative for Filipino online professionals, a very ambitious vision never been tried before in cooperative history. 
Roche hoped to build a dependable community of online professionals filled with talents,  and a strong family-like culture, that cultivates character, growth and entrepreneurship. 
Community Builder
With her spearheading the cooperative, digital skills training and managing her own business development consultancy business at the same time, the cooperative has been her main source of clients' stable online support, ensuring them of quality, predictable services at all times. 
Her first love
Roche fell in love with poetry a long time ago. Her passion for rhythmic words is the reason why she also learned to love content and copywriting.
A Gift to the World
As to date, Roche continually helps clients discover their passion and life's purpose. For them, her guidance is a comforting thought while they conceive their ideas and get through the birth pains of a thriving business. She believes that if she helps enough people get what they want, she would've fulfilled her "gift to the world". 
"I love poetry, old music, sunset, stars, moon and mountain tops…
I guess I am an old soul."