Rochefel Rivera, Milestone Coach, Digital Course Creator, Trainer, Speaker, and Business consultant. She helps clients achieve their goals by chunking them into achievable milestones, delivering motivating results through growth-focused communication.
Rochefel Rivera, started in the online workspace in 2013, with her humble beginning as a Virtual Assistant. Her passion for training, speaking, consulting, and business development led her to wear many hats, in the hopes of motivating people to rediscover themselves and follow their passion, resulting in building their dream business.
From simply sharing her digital marketing and business development skills in her Youtube channel, Roche attracted people sharing the same passion and vision as she has, growing her influence and network of online professionals and entrepreneurs alike.
Her high regard for growth, collaboration, and relationship building helped clients find their purpose while building an effective business model based on their passion, reach their goals through digital marketing and enjoy the lifestyle that they want while having enough time for the things they value the most.
With friends having the same goal as her, Roche also led to establishing a national-based cooperative that aims to raise the bar of the Filipino Online Professionals industry, help attain sustainability and growth in the virtual workspace.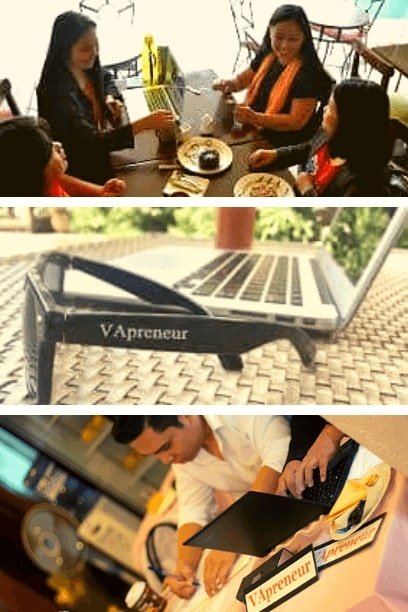 For her, "helping others grow into the best version of themselves is the kind of milestone she wants to keep". 

Equality
. Everyone has equal opportunities, regardless of location, race, or preference. We mean talents, skills, work ethics, and value of service.
Integrity
. Trust matters. It is our advocacy to value and grow relationships than anything else. Partnerships, projects, and everything is borne out of it. It is the foundation of our business.
Kindness
. The only way to succeed is to help others achieve what they want. Kindness is something that should
be done
at all times.
Growth-Focused.
When you're focused on growth, all you can think of is how to become better at anything, may it be in business, yourself, or even in the most mundane task you do
.
The goal-oriented team that helps me deliver motivating results
In order for me to function at my best, I partnered with the best among my industry. 
Charlyn Del Rosario
Digital Skills Trainer/Account Manager/Digital Marketer
Mark Esmana
Digital Skills Trainer/Account Manager/3D Animation and Graphics Expert
Sherlane Fortunado
Digital Skills Trainer/ Online Business Manager/ Digital Marketer
Sunserray Velez
Facebook Ads Expert/ Customer Service Manager